Culebra Vacation Planners
info@culebravacationplanners.com
787-398-3174
Unit D202 Bahia Marina Resort Condominium
For Rent LONG TERM on beautiful Culebra, Puerto Rico
Bahia Marina Resort Unit D202 is a 1 bedroom 2 bath condominium on the beautiful Island of Culebra, Puerto Rico. The Bahia Marina complex is composed of two independent phases, Phase I and Phase II. Unit D202 is located in Phase I which has a fully functioning Home Owner's Association and is composed of 4 buildings with 4 condominiums per building for a total of 16 condominium units. The complex sits high on one of Culebra's Southern hills and has beautiful views over Fulladoza Bay and Ensenada Honda Bay. D202 is on the far North side of the complex, second floor (of 2 floors) with no neighoring buildings to the North so the Unit has unobstructed views to the North, West, and East.
The Unit is being rented fully furnished, "turn key", move in ready from day one. The Unit has many additional amenities including, but not limited to, washer, dryer, electric storm shutters and awnings. A very comfortable property to rent.
1 / 14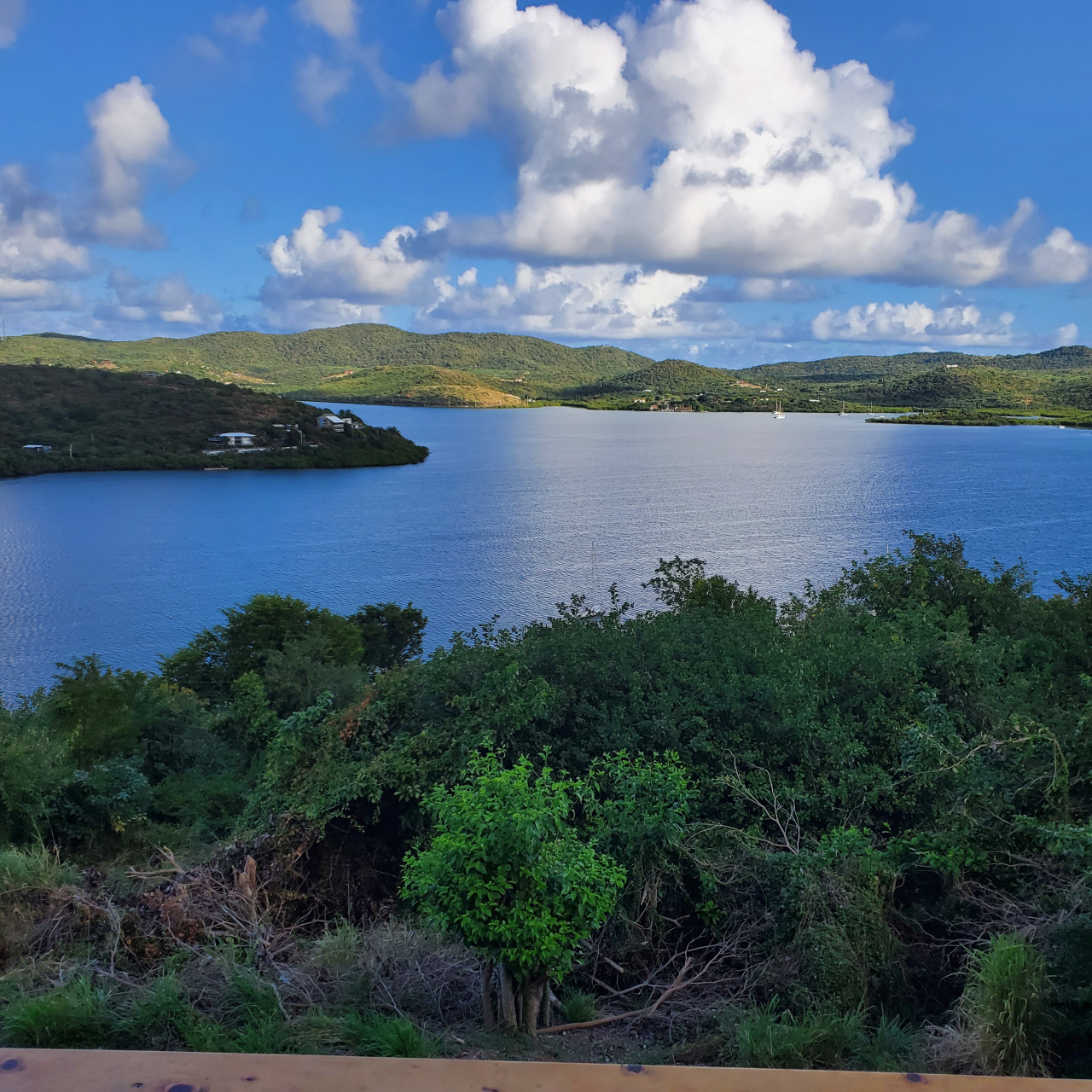 View
2 / 14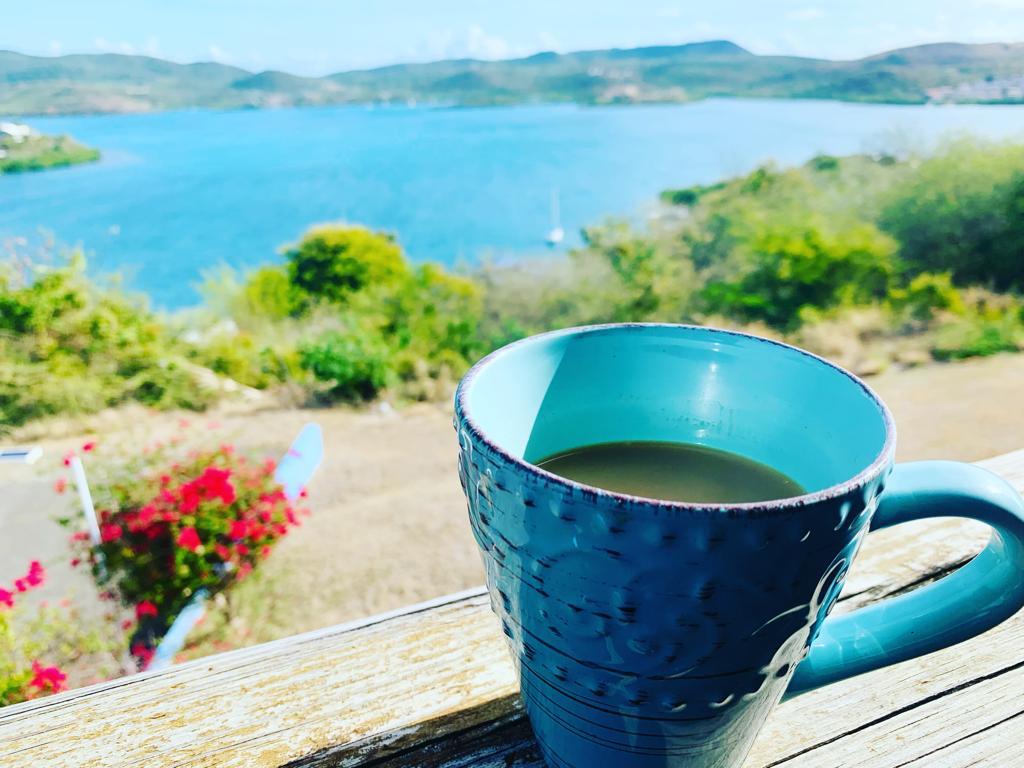 Balcony
3 / 14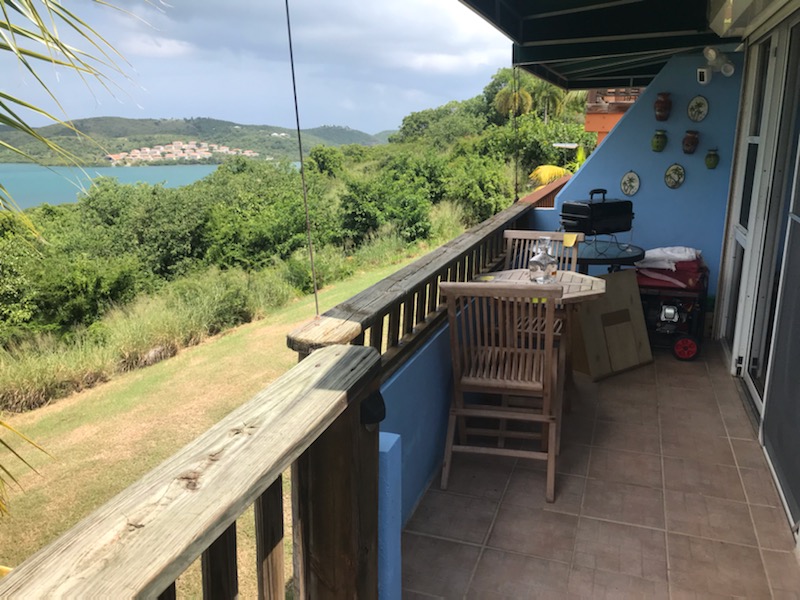 Balcony
4 / 14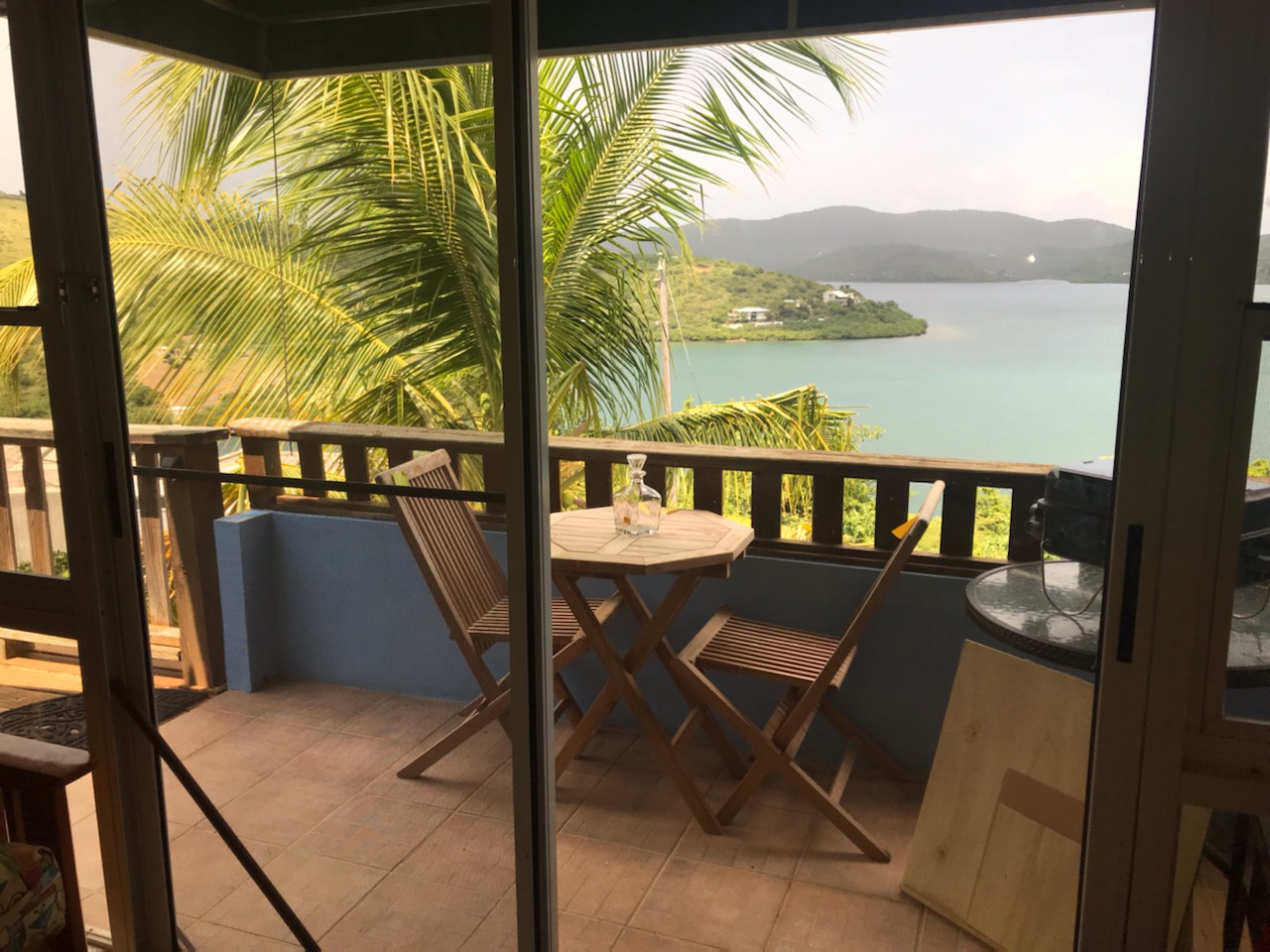 Balcony
5 / 14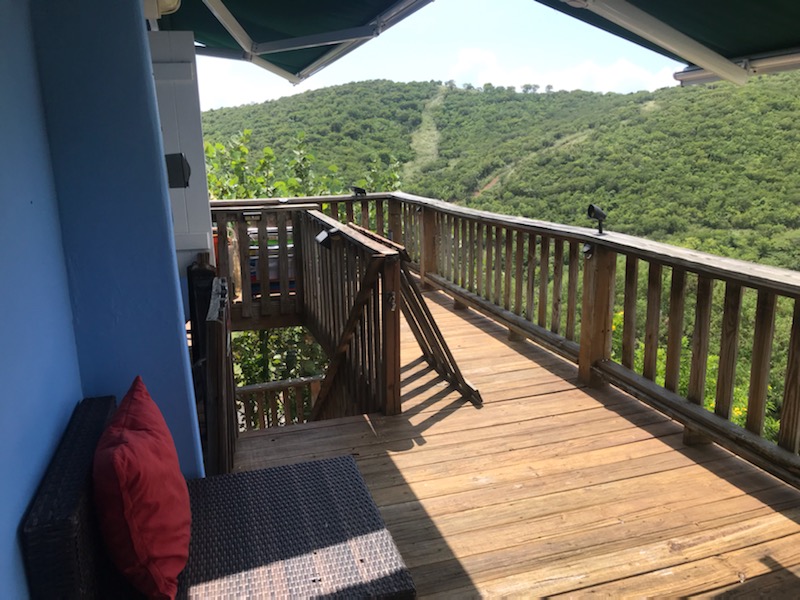 Balcony
6 / 14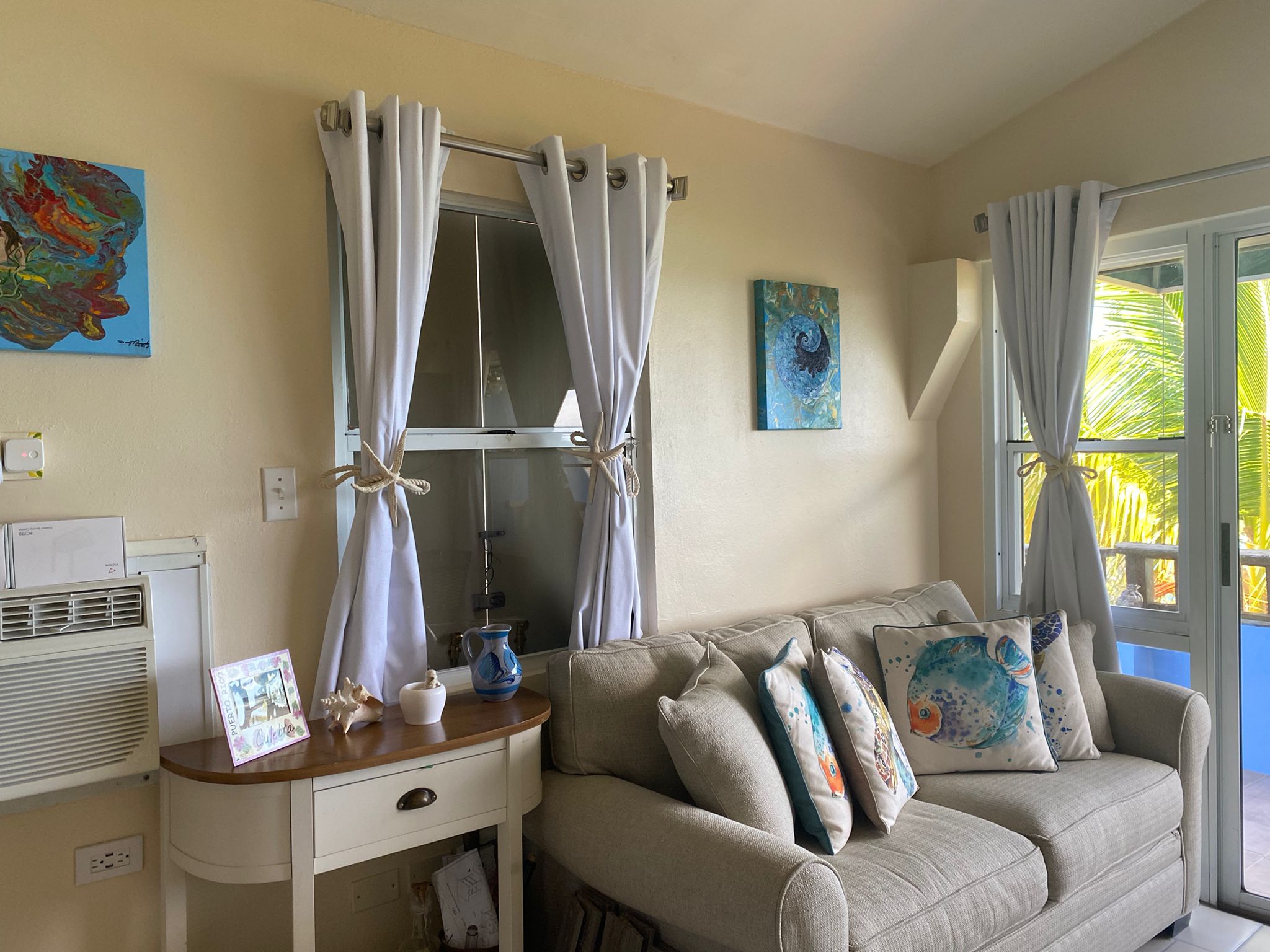 Living Area
7 / 14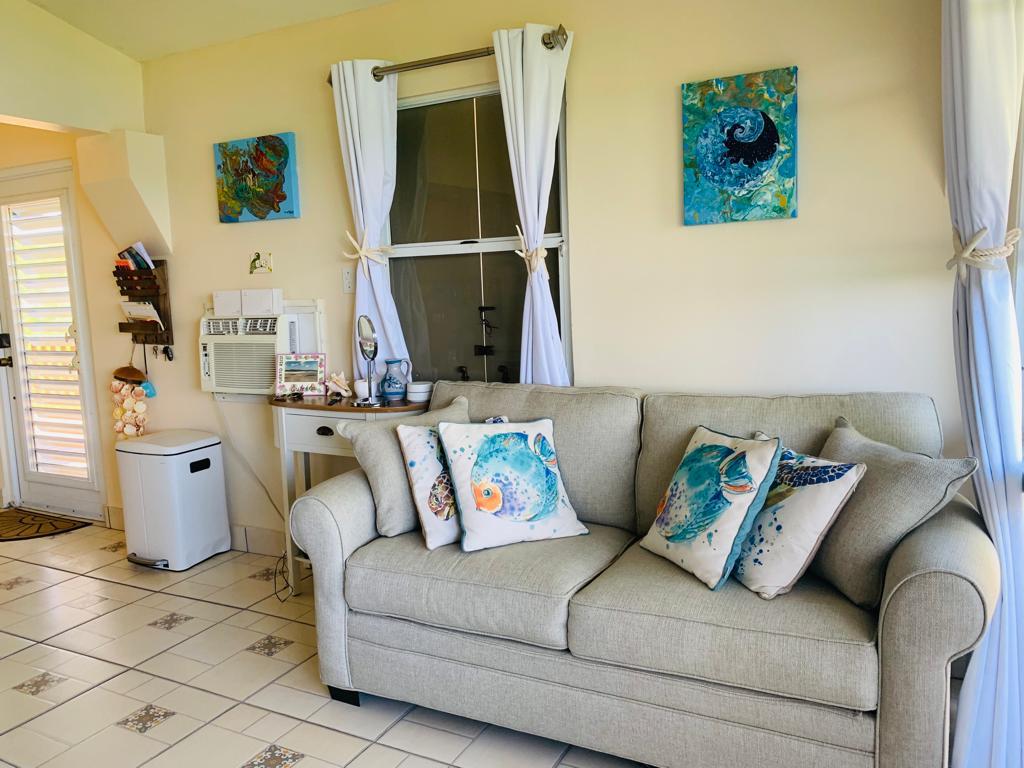 Living Area
8 / 14
Kitchen
9 / 14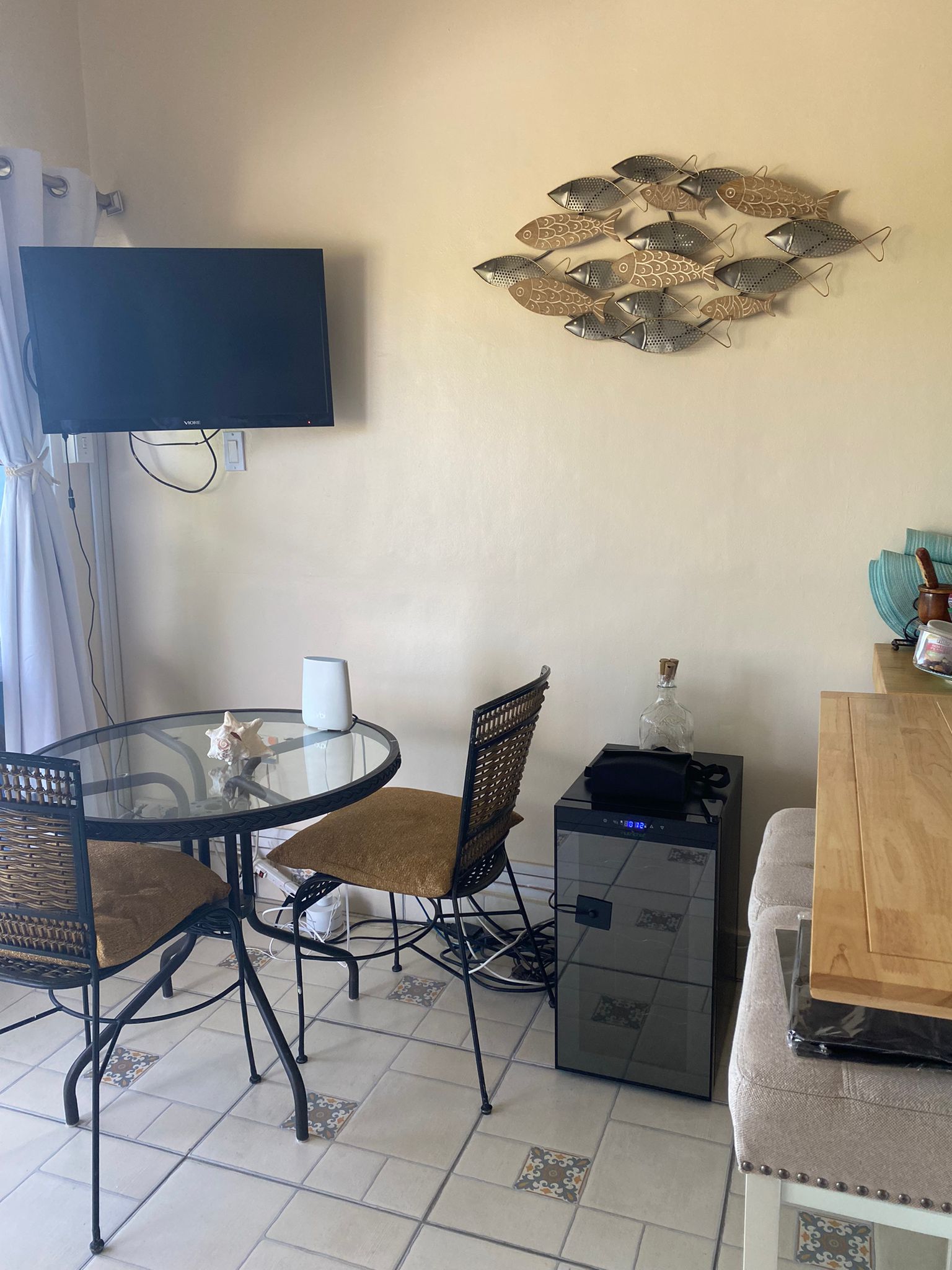 Dining
10 / 14
Bedroom
11 / 14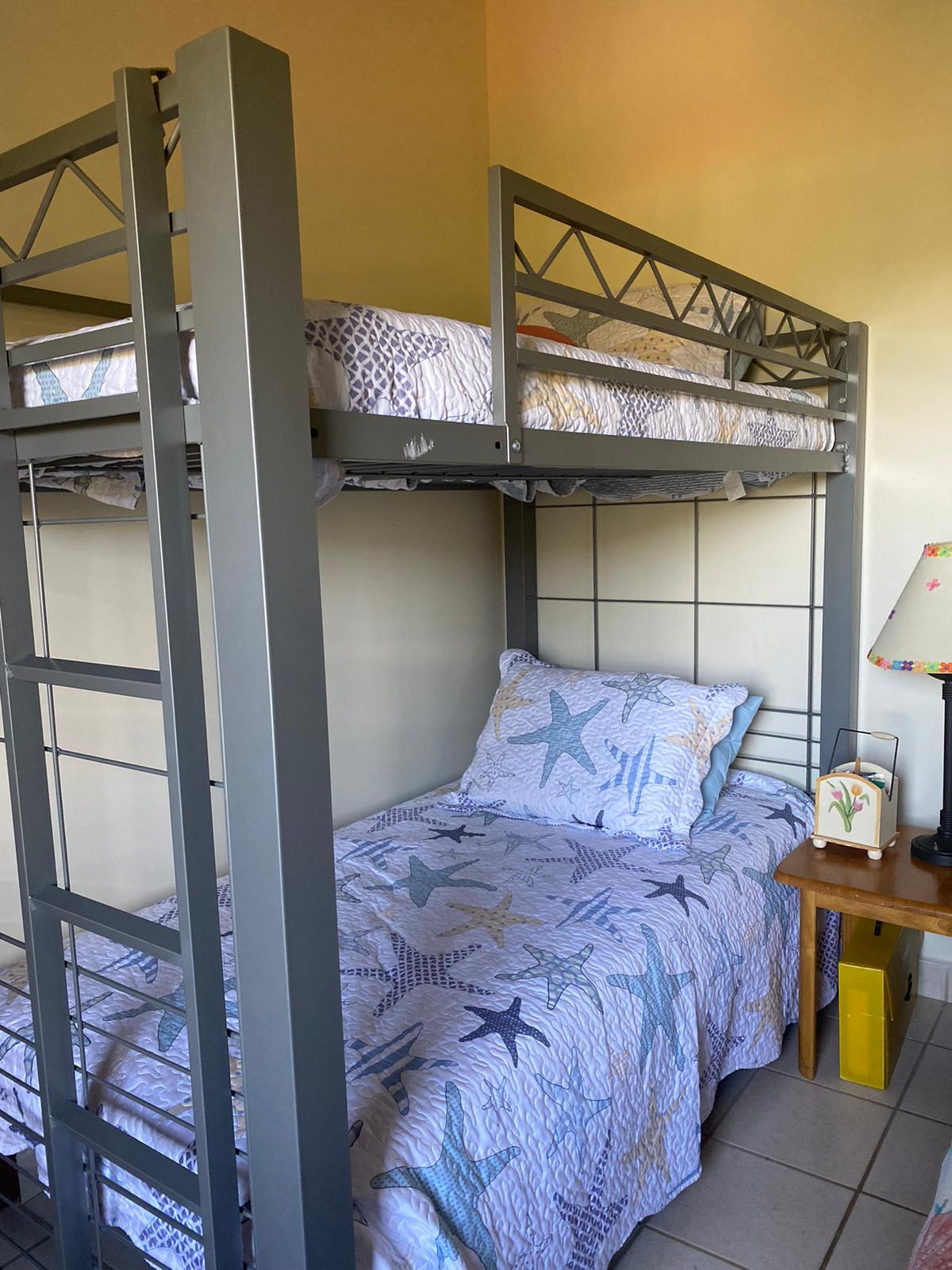 Bedroom
12 / 14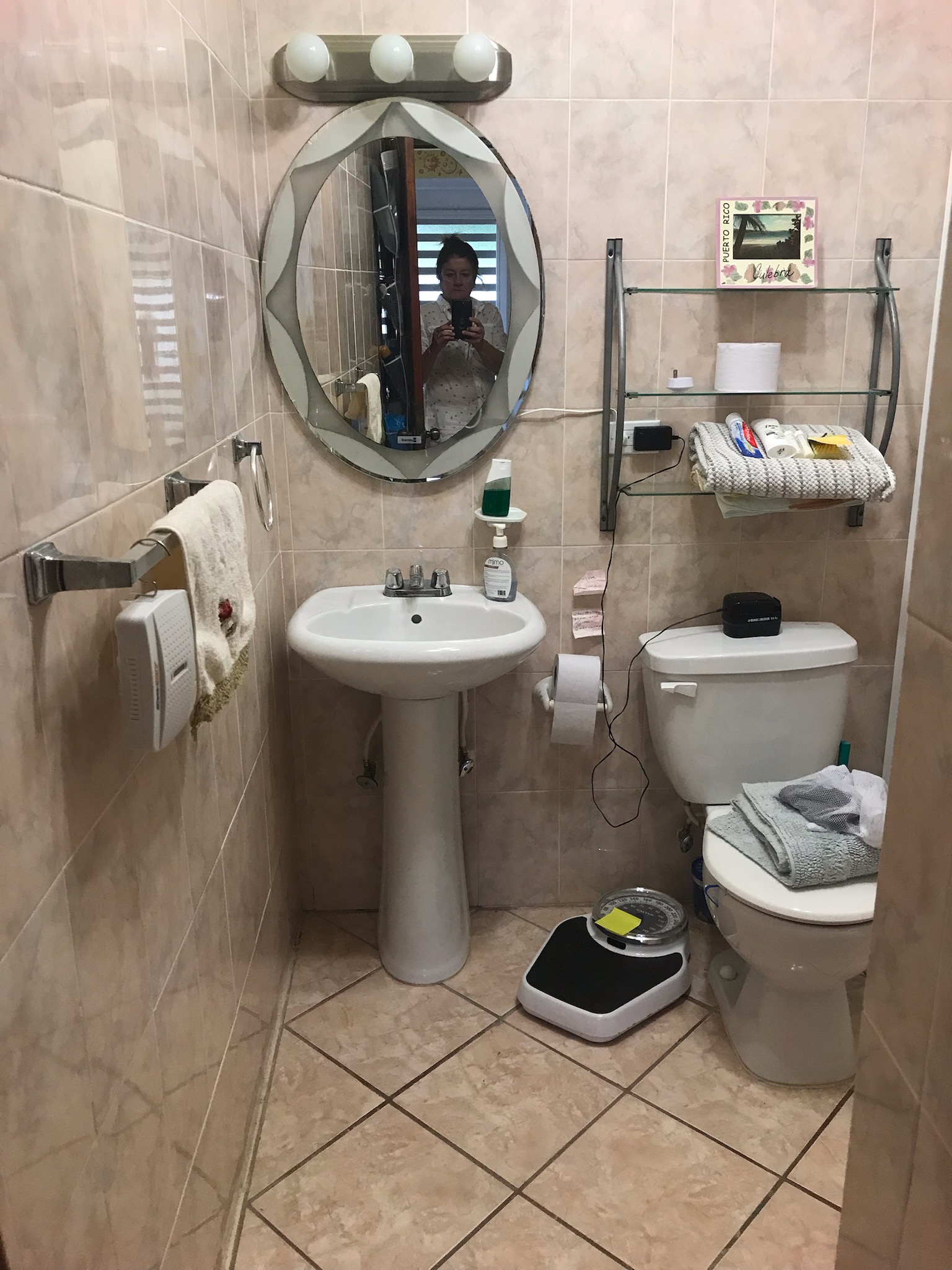 Front Bathroom
13 / 14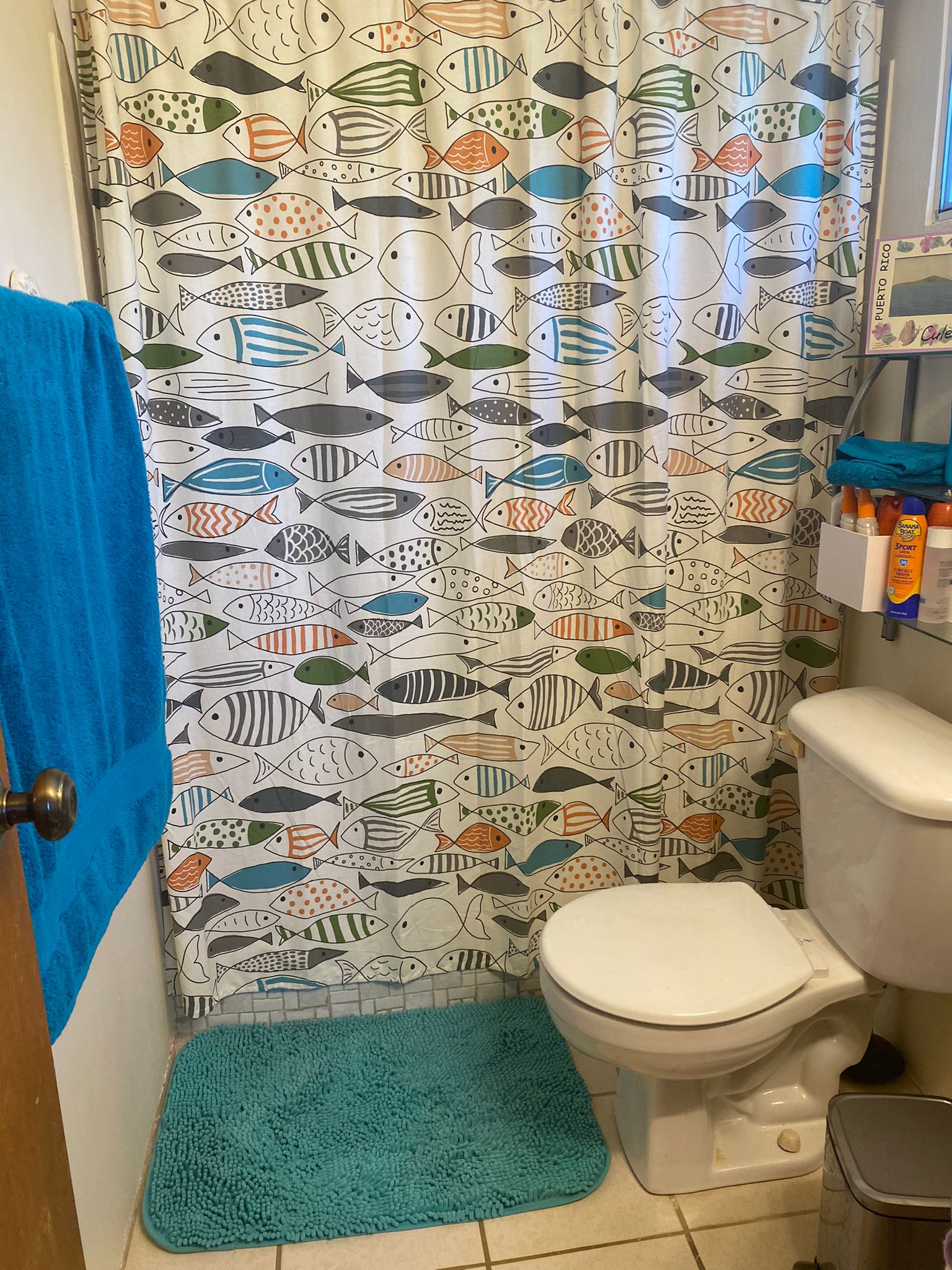 Back Bathroom
14 / 14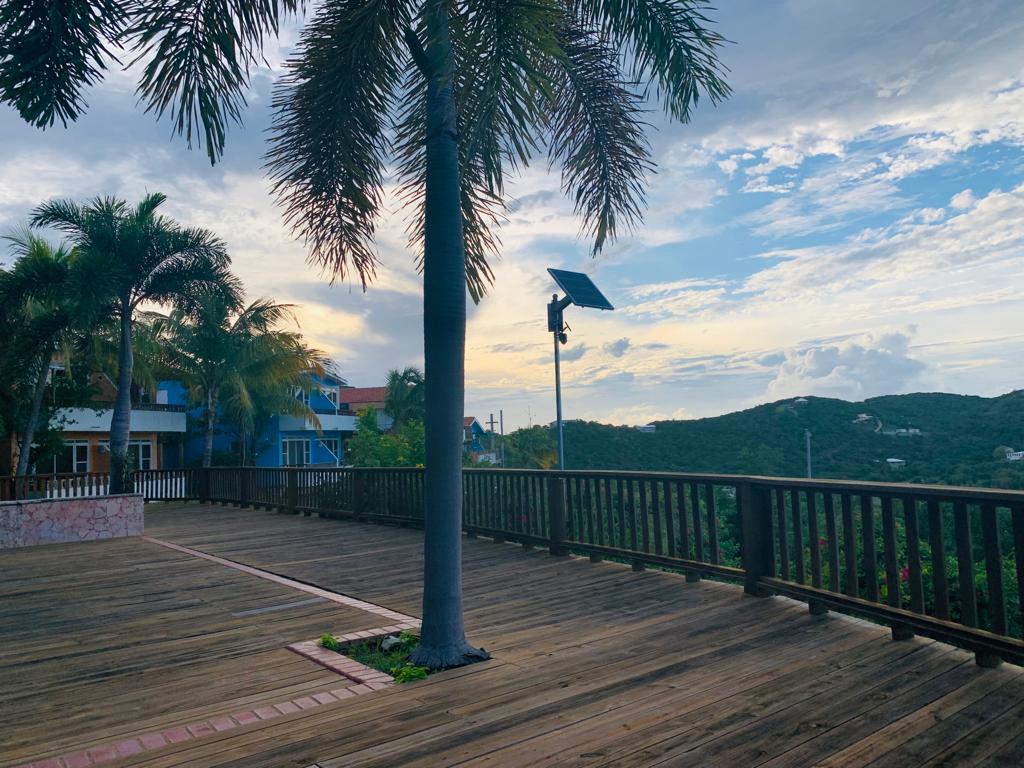 Sun Deck
❮
❯
Property Specifics
Overview: Bahia Marina Unit D202 is a 1 bedroom 2 bath condominium in Phase I of Bahia Marina Resort
Complex Size: Bahia Marina Phase I is on 1 acre of land
Number of Bedrooms: 1
Number of Bathrooms: 2
Indoor Square Footage: 480 square feet
Balcony square footage: 90 square feet
Construction: Concrete
Latitude,Longitude: 18.290790,-65.285855
Property pin: For property pin, click here
Air Conditioning: Two window a/c units
Electric Service: Puerto Rico Power Authority
Water Service: Puerto Rico Water Authority
Sewage Service: Puerto Rico Water Authority
Storm preparedness: Roll Away Storm Shutters
Furnishings, Appliances, Linens: Fully furnished apartment with furniture, appliances, cooking utensils, plates, and silvware. Tenant will need to supply their own linens and towels.
Rental Rate: $1,500 per month including water, hazard insurance, property taxes, and HOA fees. Electric not included. High speed Internet can be included for an additional $50 per month.
General Lease Terms:
- Lease will be directly with the Landlord/Owner of the property. This advertisement is simply a service for the Landlord/Owner and potential renters.
- Financial qualification and interview with Landlord required
- Tenant responsible for tenant caused damage to property
- Landlord reserves right to inspect property every 6 months or with 24 hours of notice to tentant
- Late payment fees will apply if applicable
- 1 month security deposit required
- Tenant may not alter property without permission from Landlord
- No subletting allowed
- No pets allowed
- Tenant must follow all applicable laws and regulations
- Landlord assumes no liability for any injury, demands, judgements, etc... of Tenant
- More detailed terms to be covered in the lease

For more information regarding Bahia Marina Condominium Unit D202 feel free to click on "Contact Us" below
Michael McCarty Puerto Rico Real Estate Broker License C-11386